The right beauty routine in summer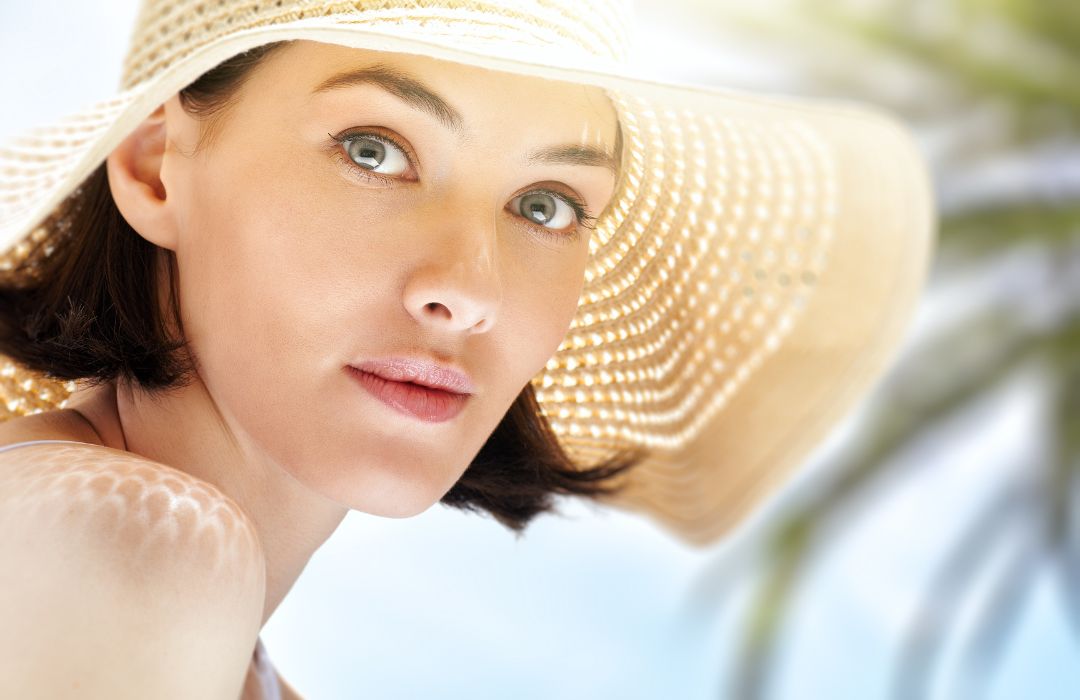 Heat, sweat, wind, sudden changes in temperature, spots … here is a short list of what the skin of our face has to face in the summer. If in general our body is affected by all these changes, the skin of the face, which is more delicate and exposed, suffers even greater effects. This is why it's important to change your beauty routine , adapting to the new climate and the reaction your skin has. In most cases it will simply be a question of remodeling everyday skin care, choosing face creams suitable for this season ; if, on the other hand, you have specific problems, such as oily skin or, on the contrary, dry and sensitive skin, you need to introduce some specific precautions.
What happens to the skin of the face in summer
The heat is the main enemy : it is the temperature that creates the main changes, because it causes the chain effects:
• the skin sweats, loses liquids more quickly and this leads to dehydration
• has a shinier appearance, which for those with combination if not oily skin is a nice extra problem to deal with, the emergence of more sebum leads to the appearance of pimples and blackheads
• for those with dry skin there is a risk of accentuating couperose
• in general, if you spend a lot of time outdoors, you also have to deal with UV rays , the first responsible for photo-aging (skin aging) and, consequently, for the accentuation of wrinkles .

Skin cleansing and balance in the summer are essential
Regardless of the type of skin you have, there are two fundamental actions to take: cleanse well and thoroughly, and moisturize the skin. These activities are part of every correct beauty routine, regardless of the season in which it is, what changes is the texture of the products used and the method of application.

1. Cleanse well and thoroughly : before any other action, it is important to cleanse the skin both in the evening (when removing make-up) and in the morning, to eliminate all excess sebum and prepare the skin for subsequent treatments. You can use a foaming cleanser for combination or oily skin , such as Spumosa facial cleanser , which eliminates all impurities without however attacking the skin; for those with sensitive or dry skin, extra attention is needed: double cleansing consists of combining a foaming cleanser with a creamy one such as Make-up Remover Cleanser in order to limit the degreasing action.

2. Never forget the Lotion , it's really very useful because it has a double action: it allows you to refine the cleansing process , eliminating the last product residues, and to prepare the skin to welcome the active ingredients of the moisturizer you're about to apply. Remember not to forget this small gesture, it's just a matter of passing a few drops of product with a pad, Starlight is an excellent exfoliator for all skin types.

What face creams to use in summer?
It's all a matter of texture : it's hot, so it's normal that the skin of the face can't stand the nourishing cream you use in winter, so it's advisable to use lighter and less rich creams.
• if you have very dry skin, switch to a less buttery moisturizer
• if, on the other hand, you are subject to couperose or redness and the appearance of drier areas (very often due to air conditioning) then you need a light cream that is also soothing
• if your skin is normal , ie combination, then choose a serum , more suitable for hot climates because it absorbs more quickly than a classic moisturizing cream.
• In any case it is always worth considering a day cream with protection factor, at least SPF30

In addition to applying moisturizer to your face and neck as usual, it's important that you also take care of the eye area: it should never be overlooked , since the skin in this area is thin. With the heat, and the consequent water retention, the eye contour tends to swell and become scarred . A special product should therefore be used to help deflate and restore proper hydration ; a correct application, then, makes the difference: tap a very small dose of product with the fingertips of the ring or little fingers. In this regard, you can also make use of a cosmetic spatula to be used to massage the face and eye contour.

So remember: in summer the key to perfect skincare is to choose a cream with a lighter texture than the one you usually use , the same goes for cleansing, so you'll need to use a foaming cleanser (or in combination with a cream base) to do not attack a skin already put to the test by the heat.