Anti-Wrinkle Cream for Men: The Complete Guide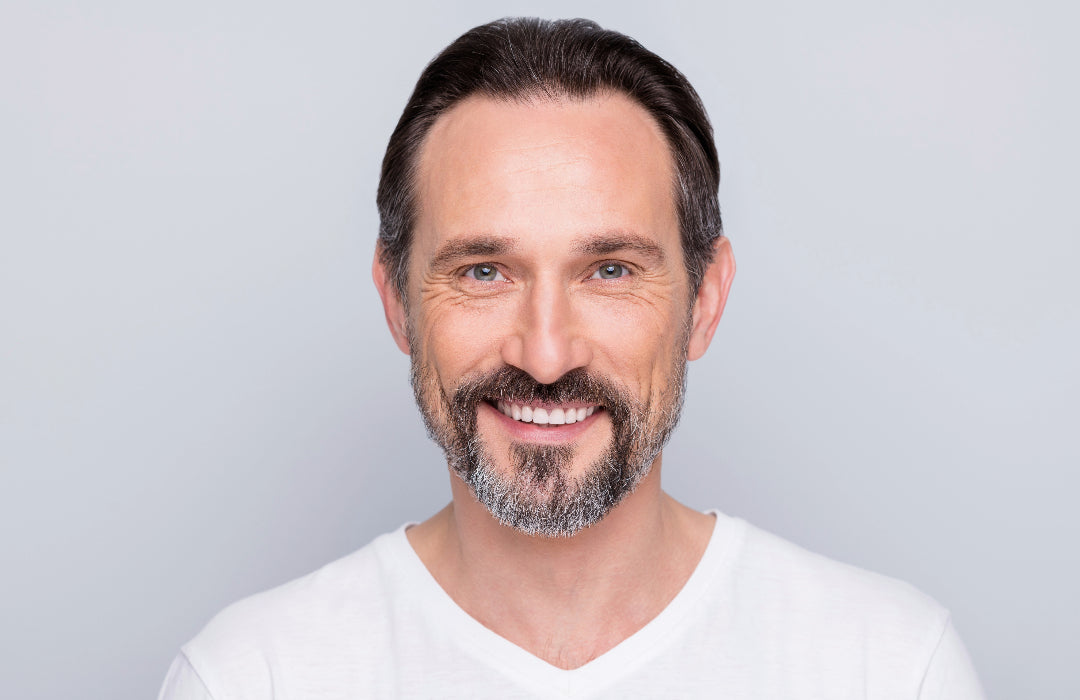 Who said that the natural aging process of the skin can't be stopped? Find out how to choose the right anti-wrinkle cream for you with LOVVES products.
The Defense of Man's Skin
How to Defend Your Skin from Aging
The key to preserving youthful skin is to use an anti-wrinkle cream that suits your needs and follow an appropriate routine. This also applies to men.
Anti-Wrinkle Cream for Men
An effective anti-wrinkle cream for men is essential to keep the skin supple and soft, preventing and reducing the signs of aging on the face. It is essential to choose a specific product for men's skin, formulated with ingredients such as folic acid and hyaluronic acid, which hydrate the skin and make it compact.
The Best Anti-Wrinkle Creams for Men
In your search for the ideal anti-wrinkle cream for men, we recommend two LOVVES products.
The best anti-wrinkle cream for men
The Wrinkle Treatment Men's Face Cream is ideal for men over the age of 40 who wish to keep their skin elastic, toned and reduce wrinkles. Its innovative formula with hyaluronic acid with 3 molecular weights promotes the renewal of skin cells, keeping the skin compact and elastic. This non-greasy product absorbs quickly and is also perfect as an aftershave.
This treatment stimulates the production of collagen and hydrates the skin for the whole day, protecting it from aging, toning it and visibly reducing wrinkles, making it supple.
Wrinkle Prevention Tips
In addition to choosing the ideal anti-wrinkle cream, following a few good habits can help you keep your skin in top shape.
Hydration: Drink at least 2 liters of water a day to keep your skin soft and supple and promote its hydration.
No to Smoking: Avoid smoking, as it causes the release of free radicals responsible for skin aging.
Adequate Sleep: Get at least 8 hours of sleep a night, as sleep is a powerful ally in the fight against wrinkles.

Diet

: A diet rich in vegetables such as fruit and vegetables promotes hydration and has an antioxidant action.
Sun protection:

Use a sunscreen during the summer to prevent aging caused by UV rays.
Facial Expressions: Watch out for repetitive facial expressions, which can cause frown lines.
With these tips and the best anti-wrinkle creams for men from LOVVES, you can maintain youthful and healthy skin for a long time. Choose your ideal anti-wrinkle cream today!