Peptides and Panthenol: fundamental active ingredients in the formulations of anti-wrinkle and anti-aging creams and serums by Lovves Milano Alta Cosmesi Naturale.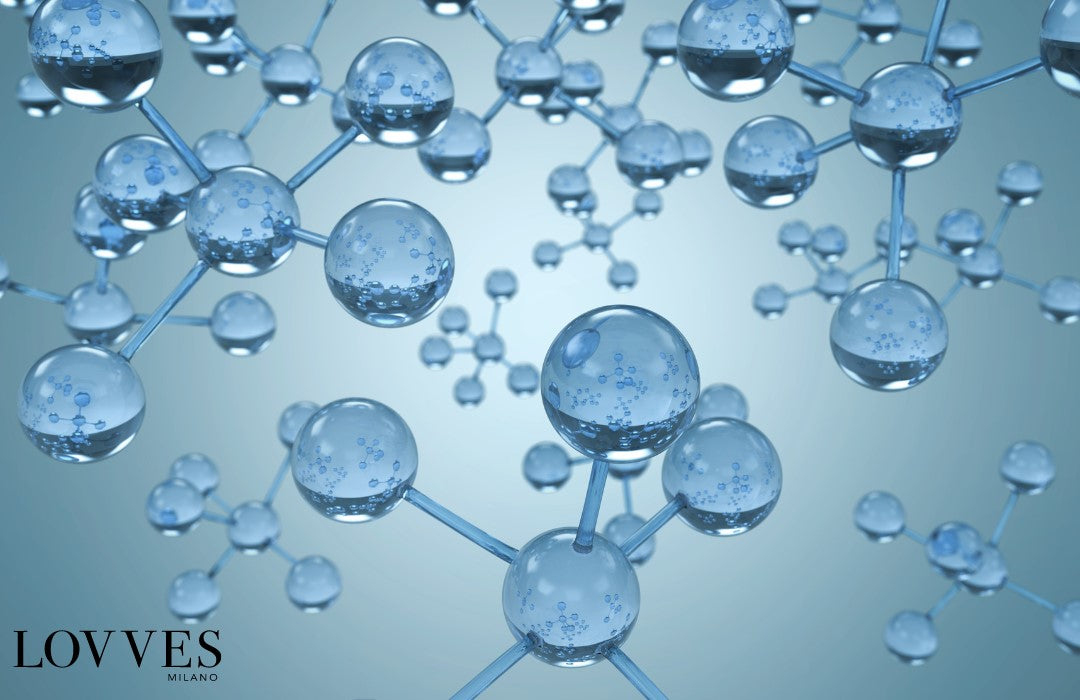 In recent decades, the cosmetic industry has made great strides in the development of anti-wrinkle and anti-aging face creams and serums to keep skin youthful and radiant. Among the most common ingredients in these formulations, peptides and panthenol have gained a lot of attention for their effectiveness in reducing wrinkles and improving skin texture.
Peptides are chains of amino acids that make up the proteins in the skin and are essential for maintaining its structure. In anti-wrinkle creams and serums, peptides are used to stimulate the production of collagen, elastin and other proteins that help keep skin toned and smooth. In particular, peptides that contain the glycine-proline-hydroxyproline amino acid sequence, called collagen peptides, have been shown to be particularly effective in improving skin texture and reducing the appearance of wrinkles.
Additionally, peptides may also act as antioxidants, protecting the skin from free radical damage and enhancing its ability to repair itself from damage caused by the sun and environmental pollution. Some peptides may also help reduce inflammation in the skin, reducing acne and other skin problems.
Panthenol, also known as provitamin B5, is a very popular moisturizing ingredient in skin care products. Panthenol is converted to pantothenic acid in the skin, where it acts as a natural moisturizing agent, helping to retain moisture in the skin and improving its elasticity. Additionally, panthenol may help reduce inflammation and stimulate the repair of damaged skin.
The combined use of peptides and panthenol in anti-wrinkle and anti-aging creams and serums can lead to remarkable results in reducing wrinkles and promoting healthier, more radiant skin. However, it is important to note that the effectiveness of these ingredients also depends on their concentration and the overall formulation of the product. Also, as with any skin care product, it's important to use these products regularly for best results.
In summary, peptides and panthenol are important ingredients in the formulation of anti-wrinkle and anti-aging face creams and serums. These ingredients can help reduce wrinkles, improve skin texture, boost hydration, and protect skin from environmental damage. With their proven effectiveness, these ingredients have become a popular choice among those looking to maintain youthful, radiant skin. For all these reasons , LOVVES Alta Cosmesi Naturale creams and serums contain these two elements, essential for combating skin blemishes.