Tips for beautiful, glowing skin after the summer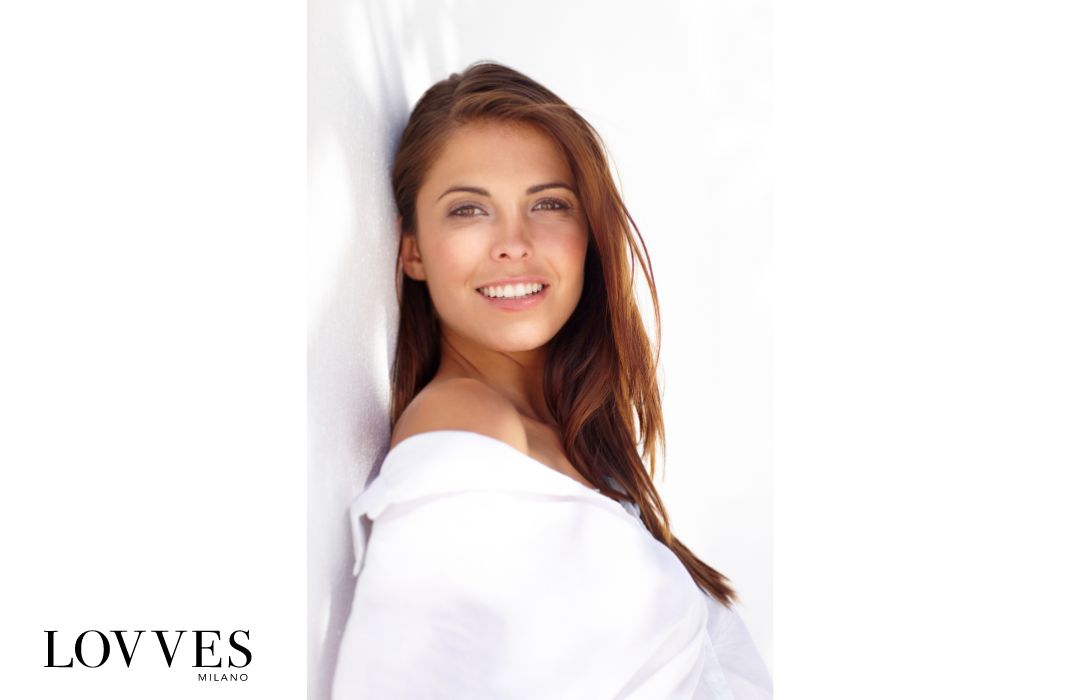 Regenerate and Illuminate: Guide to Facial Skin Care after Summer with Creams and Serums of Natural Origin
After the summer months, our skin often needs special attention to regain its radiance and vitality. Upon returning from vacation, especially after the tanned effect begins to fade, we realize that our skin appears dull and marked. Exposure to the sun, salt air and wind can in fact leave the skin dehydrated and dull, but with the intelligent use of creams and serums it is possible to regenerate it and make it shine. Useful for this purpose are cosmetics that are based on quality natural formulations. Here's how to get beautiful, glowing facial skin after the summer by focusing on natural products.
1. Deep Hydration with Natural Based Creams:
Moisturizers are a fundamental pillar in skin care, especially after summer exposure. Choose creams made with natural ingredients like rose water, coconut oil, aloe vera and shea butter. These ingredients not only moisturize the skin, but also deeply nourish it, helping to restore elasticity and shine.
2. Brighten With Natural Vitamin Rich Serums:
Concentrated serums are perfect for targeting specific skin concerns. After the summer, look for serums enriched with natural vitamins like vitamin C and vitamin E. Vitamin C is known for its ability to brighten skin and fade dark spots, while vitamin E protects skin from environmental stressors and promotes recovery.
3. Gentle Exfoliation with Natural Ingredients:
Exfoliation is essential for eliminating dead cells and revitalizing the skin. Opt for natural exfoliants based on licorice extract, salicylic acid or calendula extract. These ingredients gently remove impurities and stimulate cell renewal, leaving room for fresher, more radiant skin. There are highly performing face lotions on the market designed to give new light to your complexion, making it smooth and uniform.
4. Antioxidants from Natural Extracts:
Natural extracts rich in antioxidants are a real panacea for tired skin after the summer. Look for products containing maté extracts, hibiscus extracts, grape berry extracts or gotu kola extracts. These antioxidants neutralize free radicals, reduce inflammation and promote an even complexion.
5. Natural Sunscreen:
Even after the summer, sunscreen cannot be neglected. Opt for natural creams with SPF that contain at least one or more of the following ingredients: carrot extract, chamomile extract or mallow extract. These physical ingredients offer an effective barrier against UV rays without compromising skin health or the environment. You can find quality creams on the market that combine the sun protection factor with the typical functions of anti-aging face creams, therefore able to satisfy various needs with a single product.
6. Experiment with Natural Oils:
Natural plant oils such as rosehip oil, jojoba oil and argan oil are rich in essential fatty acids and beneficial nutrients for the skin. Use these oils as light moisturizers or as nighttime treatments to help skin recover while you sleep. These oils are often present among the active ingredients of quality creams and are a valid aid in restoring a young and healthy appearance to the skin.

In conclusion, nature offers a vast assortment of precious ingredients to take care of the skin after the summer. Creams and serums of natural origin are gentle but at the same time powerful allies in regenerating and illuminating the skin, providing everything it needs to recover its vitality. With a careful choice of products and a proper care routine, you can enjoy radiant and healthy skin even after the sunny days of summer.